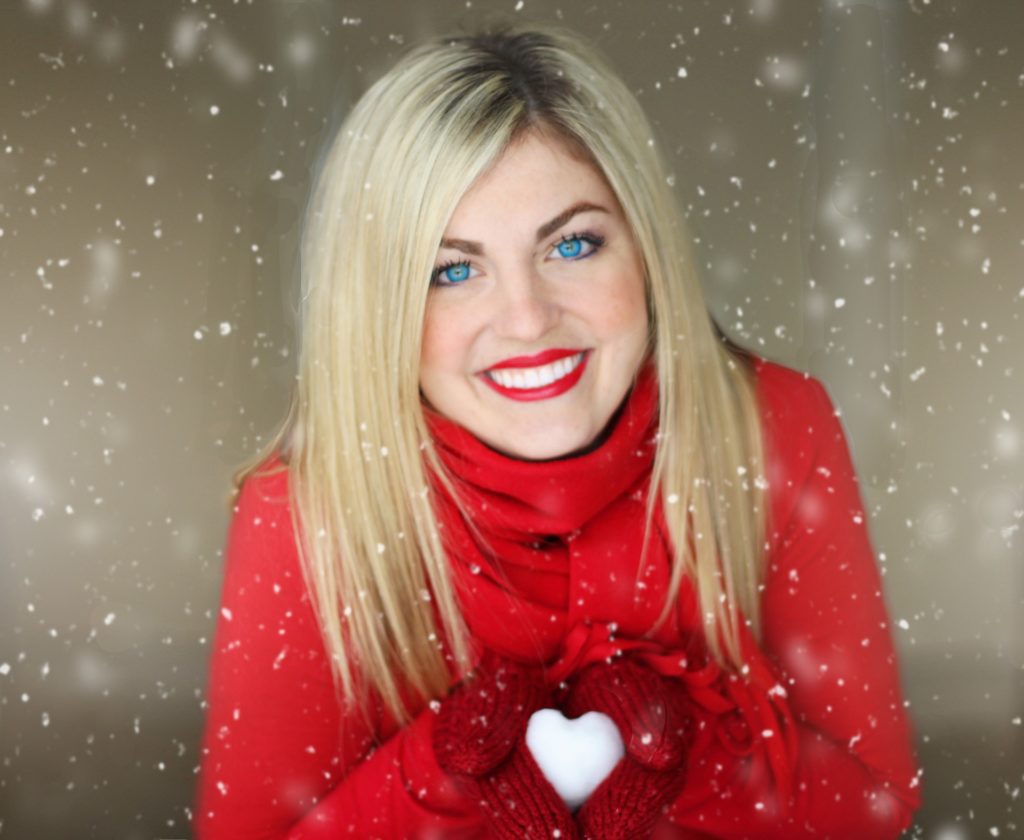 VALENTINE'S DAY MAKEUP
Valentine's Day is one of my favorite holidays for wearing beautiful makeup. It is a great excuse to dig out that deep red lipstick and put on some pretty shoes! If you are going out to a romantic dinner or even if it is out with your girlfriends, below are some fun makeup tips for your evening.
Face & Skin
Always begin with a smooth surface before applying makeup. Here is a great sugar scrub recipe if you need a gentle exfoliant or buy it HERE. Makeup applies much easier and looks more flawless with freshly exfoliated skin.
Even out your skin tone with a moisturizing foundation. You will want a more dewy complexion for this look. Also, a good under eye concealer will really reduce discoloration. Use a bronzer for a sultry look. Lightly dust your bronzer on areas the sun would normally hit – forehead, tops of the cheeks and collar bone.
Cheeks
Normally I would say to use a bright blush color. But in this case tone it down a bit since you are already using bronzer. Soft pink or corals will do the trick. After you have applied blush and bronzer you can highlight the cheek bone with a highlighter. It is better to use a liquid highlighter if you have one. An alternative to a liquid highlighter is a shimmery white eye shadow lightly dusted on the tops of the cheeks.
Eyes
For eye shadow, use a taupe or neutral colors with a little shimmer. Brush into the center of the eyelid to create a dramatic effect. Use a black liquid eye liner to line your eyes. Start at the very base of your lash line. Instead of doing a straight line all the way across, try doing small dashes and blending. Trust me, it is easier. Then use a dark shadow to soften the line by carefully following the liquid liner with an angled eyeshadow brush.
Brows
Line your brows with a pencil in a color slightly lighter than your brow color. Only fill in areas that need evened out.  Brush the penciled in areas with a brow brush for a more natural look.
Lips
Use a deep red lip liner and a deep red colored lipstick. Blue undertones are a little more flattering in evening light and on most skin tones. However, occasionally deeper colors of red will not work on certain skin tones. Play with different colors of red lipsticks and see which ones make you look and feel beautiful. Using a lip exfoliant will make your lipstick go on smoother and look more appealing. For a DIY lip plumping sugar scrub check out this RECIPE.
Enjoy your pretty Valentine's Day look!