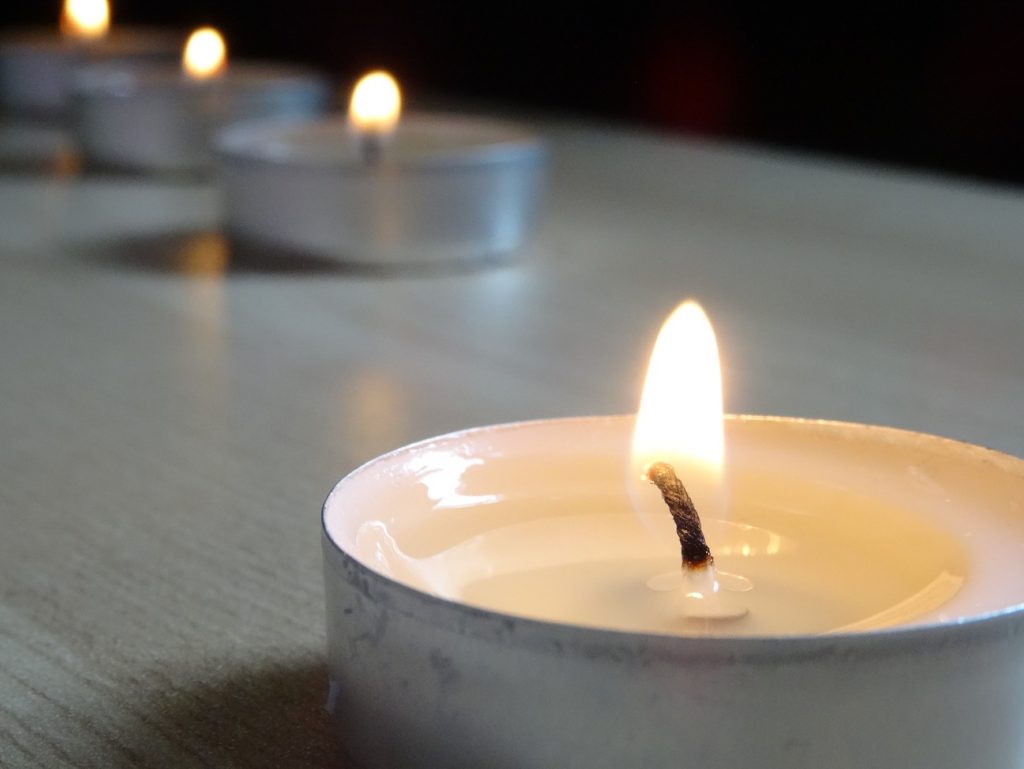 THE BEAUTY OF CANDLES
Candles are so romantic. Their beautiful glow and smells can warm a room, create ambiance and enhance relaxation. Unfortunately, many of them, especially the cheaper ones, have chemicals melted into the wax. Often times, the wax alone can be harmful. Before learning this, I had sweet-smelling candles in every room of the house. I love them.
When we switched to a natural lifestyle, I was determined to remove as many chemicals from our home, food and products as possible. We are surrounded by chemicals. From industry emissions to household cleaners. This problem seems to be increasing. It may seem like an impossible task, but little by little I believe we can replace many harmful products with healthy ones. Replacing candles, was one of the last things I tackled in my home. However, I love my new alternative.
CANDLE INGREDIENTS
These are a few of the most common ingredients included:
1. Paraffin Wax – Can be carcinogenic when burned.
2. Benzene – Can be cancer causing.
3. Toluene – Can affect central nervous system.
4. Synthetic Fragrance – Irritant and can cause allergic reactions.
5. Formaldehyde – Can be cancer causing.
Surprisingly, manufacturers are not required to put any ingredients on their labels. As a rule of thumb, if a candle is not labeled it is often made with paraffin wax. The cheaper the candle, the more likely it is to have added chemicals.
ALTERNATIVES
Thankfully, there are other options out there. Pure beeswax candles are the perfect alternative. Although, normally they are unscented, I love the way they smell. They burn longer, are non-toxic and eliminate free radicals from the air. If you have a hard time finding all natural candles, why not give pure beeswax a shot?
By using natural or organic beeswax candles you are actually creating a healthier environment instead of putting cancer causing particles into the air you breathe. Replace harmful candles with healthy ones!