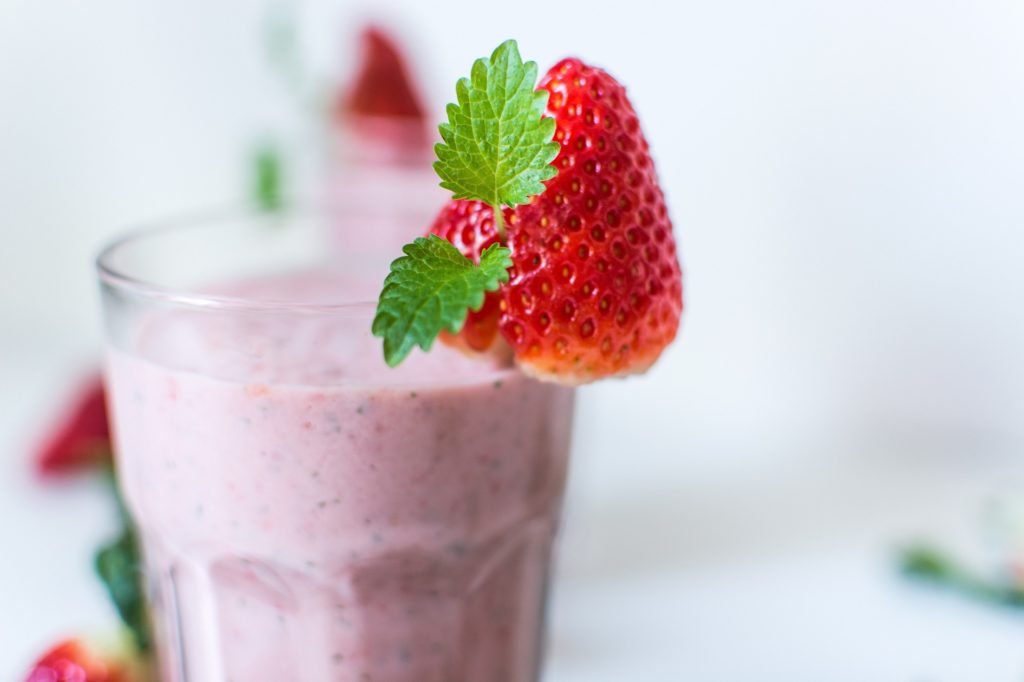 WHY MAKE A SMOOTHIE FOR BEAUTY?
An easy way to get some beneficial foods for the skin into the body is with a smoothie. This is one of my favorite beauty smoothie recipes! It is packed with antioxidants and vitamins. As we know Vitamin C can be so beneficial for the skin topically. But that is also the case with the foods we eat. Eating foods high in Vitamin C can bring back a glow to our skin and boost our immune system.
This recipe makes about 3 smoothies.  You can freeze 2 smoothies and enjoy later for convenience. Or just reduce the measurements to make 1 smoothie. I hope you love it as much as I do!
DELICIOUS BEAUTY SMOOTHIE
Ingredients
1 1/4 cup organic frozen strawberries*
1/4 cup organic frozen blueberries*
1 small Clementine orange
1/2 avocado
A couple inches of organic cucumber
1 tablespoon organic ground flaxseed
1 1/2 cups coconut water
2 tablespoons almond butter**
2 cups ice
1 to 2 tablespoons raw local honey
Instructions
Combine all ingredients in a blender.
Blend until smooth.
Serve cold.
http://greeneyedgrace.com/delicious-beauty-smoothie/
Recipe provided by Green Eyed Grace at www.greeneyedgrace.com
SIDE NOTE
I prefer all organic but only listed organic by the ones that I thought were most important.
*You do not have to use frozen berries. I prefer them because it is much easier than cutting and rinsing etc. But fresh would be even better for the body, so it's your preference.
**If you have a nut allergy you can always substitute with sun butter or tahini.
Enjoy!