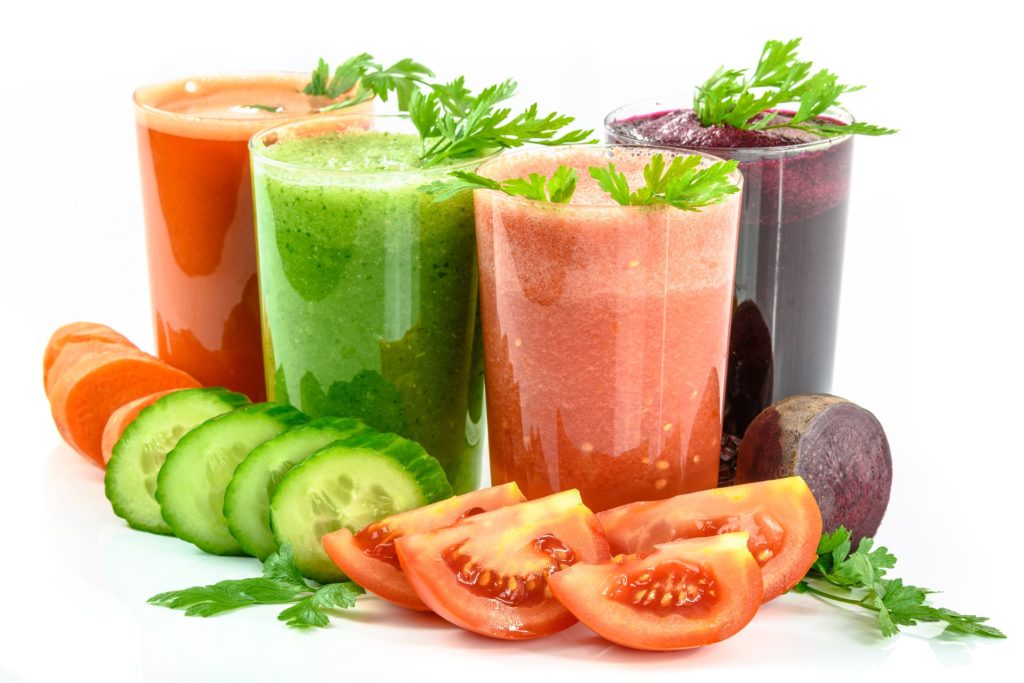 WHY DETOX?
I have never been one to jump on a bandwagon, so when I kept hearing about detox I almost wanted to push it away because it was too popular. Especially when I saw friends or coworkers eager to suck down a 'detox' powdered shake in place of real food.
MY ANALYSIS
After doing a little research, I have learned that some detox plans can be too extreme, but that is not true for all of them. At first I did not understand that our bodies held toxins and parasites. I think my exact words were – 'that's ridiculous'. And I still resist some of the extreme beliefs about all the sludge that we have sitting in our intestines etc. But thankfully, I do understand now the importance of detox. Especially if we have a diet full of chemical/processed foods and/or are exposed to many toxic environmental cleaners or pollutants. I get that we may need to take extra good care of our body and abstain from certain foods or drinks in order to get your body back to working at an optimum level. That makes sense!
THE HEALTHY SOLUTION
But what I do not like are companies trying to push a product (such as protein shakes or detox shakes or synthetic vitamins) that are full of more preservatives and ingredients you cannot even pronounce and saying it will help you detox. It also seems backwards to deprive your body of too many nutrients in order to detox. Especially if you are used to years of a certain diet and then depriving your body at all of the foods it is used to consuming. So how do we know what detox will work best? Well these are the important things I have learned from either personally trying it out, friends and family, or from research I have done on the topic:
TAKE IT SLOW
Do not automatically stop eating and only drink juice because extreme diets like this can make our body go into shock. Detox does not have to be extreme. Here's a great article on taking it slow: http://www.mindbodygreen.com/0-15154/how-to-detox-your-body-no-willpower-or-deprivation-required.html
KNOW YOUR BODY
If you know that your body craves carbs and you are used to a high carb diet try not to cut out all carbs if you are going on a detox. Our bodies need substance. If you want to start cutting out carbs, do it gradually. It may be that you start out with a detox plan that cuts out some carbs at first, with a long term plan of having less carbs to your diet in general. This can also be the same for sugar, dairy or other foods that can be hard on your health.
TRY ONE THING AT A TIME
I find this is especially true with herbs. When I feel like I have had too much junk food, I will drink a cup of dandelion tea and it really helps clear the system and balance things, it is kind of like my mini detox. However, if I combine dandelion tea with any other detox type herb, I end up sending my stomach into turmoil and feel sick all night! So take it slow.
IT IS NOT JUST ABOUT FOOD
Stress can cause a lot of problems for the body. Sometimes movement like yoga or even a trip to the lake for peace and quiet can do wonders to help detoxify the body.
SWEAT IT OUT
When we work out, many toxins are released from our bodies. This helps us regain balance and optimize health. Breaking a sweat is particularly important because many of the toxins will come out through perspiration. Saunas are also a great benefit in this way.
BREATHE
Surprisingly breathing releases a lot of toxins in the body. Some people who suffer from anxiety tend to periodically hold their breath during times of stress. This is hard on the body and affects relaxation. So remember to breathe slow and deep whenever you are feeling stressed or anxious.
WHOLESOME, RAW, UNALTERED FOOD IS BEST
If your detox plan includes a shake, skip the powder if possible. I actually absolutely love doing shakes every day. It gives you so many nutrients that you would not normally consume, and in one drink! But, if you can, make a shake with all raw foods as it is more easily absorbed and will only have natural ingredients. If you do require extra protein, try adding in a nut or seed butter or some other ingredient that is more natural such as a pure organic maca powder.
HYDRATE
The first thing you will want to drink when you wake up is a tall glass of water, before coffee or anything else. This helps really hydrate the body. Make sure to drink water frequently throughout the day as well.
GOOD HABITS
Maintaining a healthy lifestyle will make occasional detox much easier on the body. There will be less reasons to need to detox by maintaining a healthy body and healthy environment.
TAKE A BATH
Epsom salts or mineral salts sprinkled in the tub can also help detox the body. And who can pass up a relaxing hot bath! I try to multitask and use quiet bath time for meditation and prayer, a nice mental detox as well. So put on the classical music and let the salts work.
GIVE IT A TRY
Dr. Oz had a special on a 48 Hour Detox that I thought was pretty decent. Here is the link to his video if you want to try it out. It might be a good first detox routine – it's short and is all natural.
Check it out: http://www.doctoroz.com/article/48-hour-weekend-cleanse
There are so many options so if you don't care for that one, just make sure to follow the above guidelines and start slow.
The world of detox is so broad so make sure to do a plan that is right for you personally! I do plan to continue looking into detox options and solutions and will share when I have gathered more information.