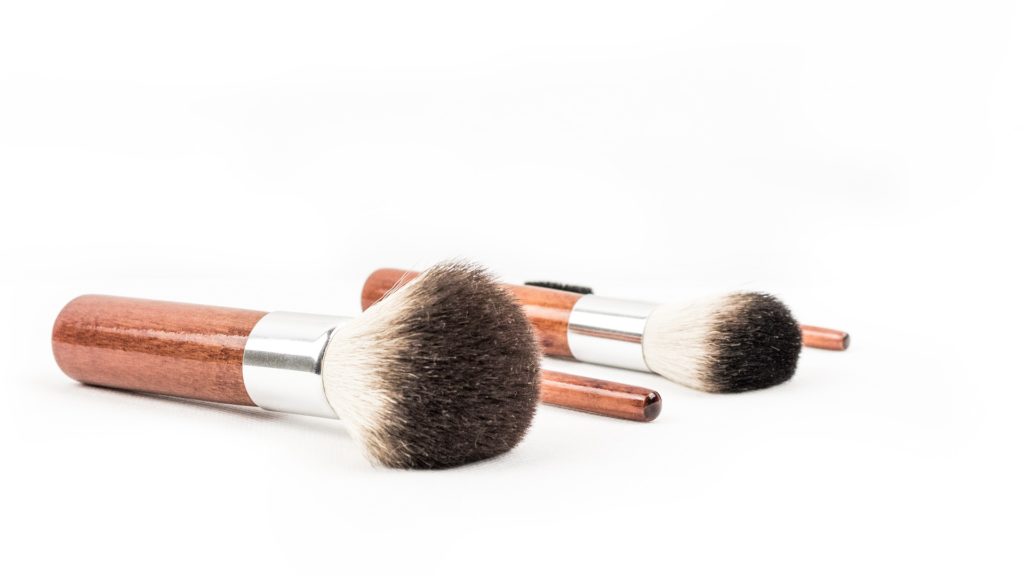 MAKEUP BRUSHES – WHAT'S THE BIG DEAL?
Anyone who loves makeup, gets super excited about a fresh new set of makeup brushes. New brushes feel so great when putting on makeup. However, many of us busy ladies forget to clean them! It may not seem like a big deal to keep brushes clean. However, many breakouts can be blamed on these bacteria infested bristles.
Frequently used makeup brushes hold onto old makeup, but they also hold on to the oils and bacteria from your skin. This can cause clogged pores and irritation. A simple solution is to keep your brushes clean. Any time you begin to see any type of residue on the tips of your bristles, it is a good time to give them a good wash. Cleaning your brushes not only helps keep your skin clear but also will increase the life of your brush. This is especially important if you purchase higher quality brushes.
HOW TO CLEAN YOUR BRUSHES
There are many cleaning solutions made specifically for makeup brushes. However, I like to use a simple recipe or cleanser(s) I already own. I use my facial cleanser (Gentle Foaming Daily Cleanser) to wash them. Although, ANY gentle (natural) face wash will work. Simply wash your brushes by placing the cleanser into your hand while you massage the bristles until the residue has broken away. Rinse thoroughly with warm water.
You can also use a gentle Castile Soap to wash dirty brushes. Place Castile Soap into a little glass jar and place brushes in (brush side down) until it is well covered in the soap. Massage the soap into the bristles and rinse thoroughly with warm water.
Be sure to press out any excess water from the bristles. I like to let mine air dry on a clean hand towel for several hours. It is important to NOT place your brushes standing straight up right after you clean them. Putting brushes right side up will cause the excess water to settle at the base of the brush and can create unwanted bacteria. Many times I will even shake out my brush to get as much water off the bristles as possible before I lay them on the towel.
CREATE A BEAUTIFUL SPACE
I like to have a nice clean space to store my brushes. I either keep them in a little roll up pouch or in a pretty glass jar where I can access them easily. Be sure to keep them in a space where they will stay clean. Avoid throwing them into a drawer or makeup bag.
What are your favorite brushes that you have purchased? Do you feel that certain brands give a makeup advantage? I would love to hear your thoughts. Comment below…