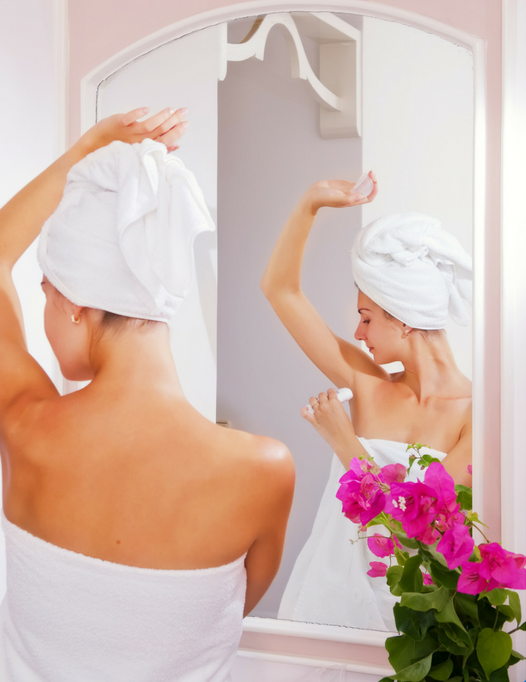 USING NATURAL DEODORANTS
After learning that there are harmful ingredients in most deodorants sold in stores, I decided to make my own. There was A LOT of trial and error when working on this deodorant. Thankfully, I finally have a natural deodorant that works and has great consistency!
Ingredients
6 Tablespoons Raw Organic Coconut Oil
1/2 Cup + 1 Tablespoon Pure Baking Soda *
1/2 Cup Pure Arrow Root (Starch/Flour) *
1 1/2 Tablespoons Organic Beeswax
10-15 Drops Essential Oils (Wild Orange, Tea Tree (melaleuca)** or Ylang Ylang** are good to use. (I like Tea Tree Essential Oil because it has a fresh scent, is anti-bacterial and healing. However, it can also be a little strong.)
* I used Bob's Red Mill
** Can cause skin irritation if used in excess or have extremely sensitive skin
Instructions
Combine all ingredients in a pot
Heat on low heat until everything is mixed well and melted
Do not overheat
Let cool slightly in pan, then pour into deodorant containers
Put containers in the refrigerator for about 4 hours or let sit overnight before using
Do not worry that it is runny after heating, it will set up very nice after it sits for a while as instructed above.
http://greeneyedgrace.com/diy-deodorant-all-natural/
Recipe provided by Green Eyed Grace at www.greeneyedgrace.com
I bought my empty deodorant containers off Amazon. Yang ylang and tea tree essential oils smell nice and fresh in the men's deodorant. Wild orange and lemon essential oils give the deodorant a fresh, citrus scent that you will love. Have fun playing with different scents!