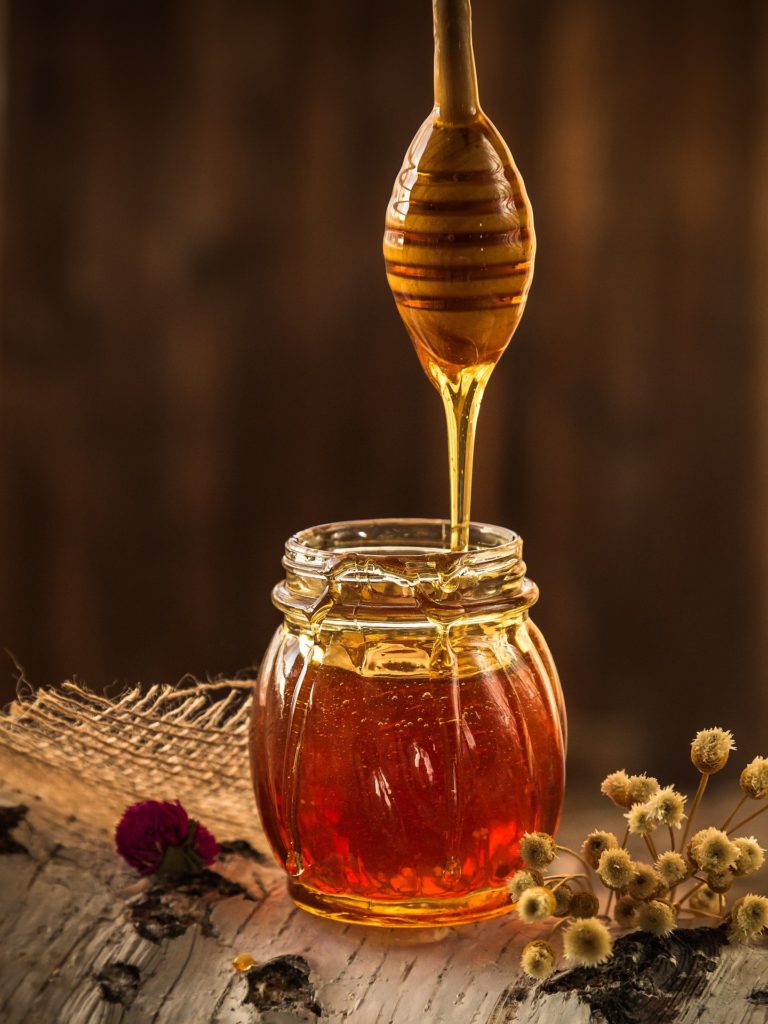 HONEY BENEFITS
As you may have noticed, many of my do-it-yourself recipes include honey. It is one of my favorite ingredients! Honey has natural antiseptic properties that can be very effective at treating breakouts. I prefer raw honey because it has more nutrients in it. There are many references in the Bible about honey, which make me love it even more. My son, eat honey, for it is good, Yes, the honey from the comb is sweet to your taste ~ Proverbs 24:13. Honey was used in Biblical times mostly to sweeten the food. 
The most famous historical uses for honey are those by Cleopatra. Bathing in milk and honey was one of her private rituals. Milk and honey both soften the skin, exfoliate naturally, and have a fresh and sweet scent. You can actually make your own milk bath with the following recipe:
Ingredients
2 Cups Whole Milk
1/2 Cup Honey
5-8 Drops Frankincense Essential Oil*
Instructions
Combine Milk and Honey on the stovetop on low until honey is dissolved
Remove from heat and add Frankincense Essential Oil
Pour ingredients into very warm bath water
Soak in the tub and relax 🙂
http://greeneyedgrace.com/honey-benefits/
Recipe provided by Green Eyed Grace at www.greeneyedgrace.com
* I love Frankincense for the essential oil because it is calming and great for the skin. However, lavender, myrrh and/or geranium are nice as well.
NATURAL BLEMISH REMEDY
Honey can also be extremely healing for a breakout. There is no need to buy expensive zit cream because what you need is right in your pantry. Simply, dab a little raw honey on pimples and let it sit overnight. This only works well for one or two blemishes as it can be sticky. You do not want to be stuck to your pillowcase in the morning!  Honey can bring a blemish to a 'head'. Making extraction easier with a faster recovery.
MAKE A MASK
An alternative to putting honey directly on blemishes is to make your own facial mask. You can make a simple mask by mixing honey with a little bit of oil (almond, grape seed, jojoba or olive). If you add ground oats to the mask, it can help reduce redness and irritated skin. Mix your mask together and leave on for approximately 5 minutes. Rinse off completely and finish with a good night cream.
If you would like a more advanced DIY honey mask, give this RECIPE a try. Many of the professional skin care products by Green Eyed Grace also include honey, such as the Sugar Scrub and the Green Tea & Honey Cream Cleanser. Both give beneficial results for the skin!