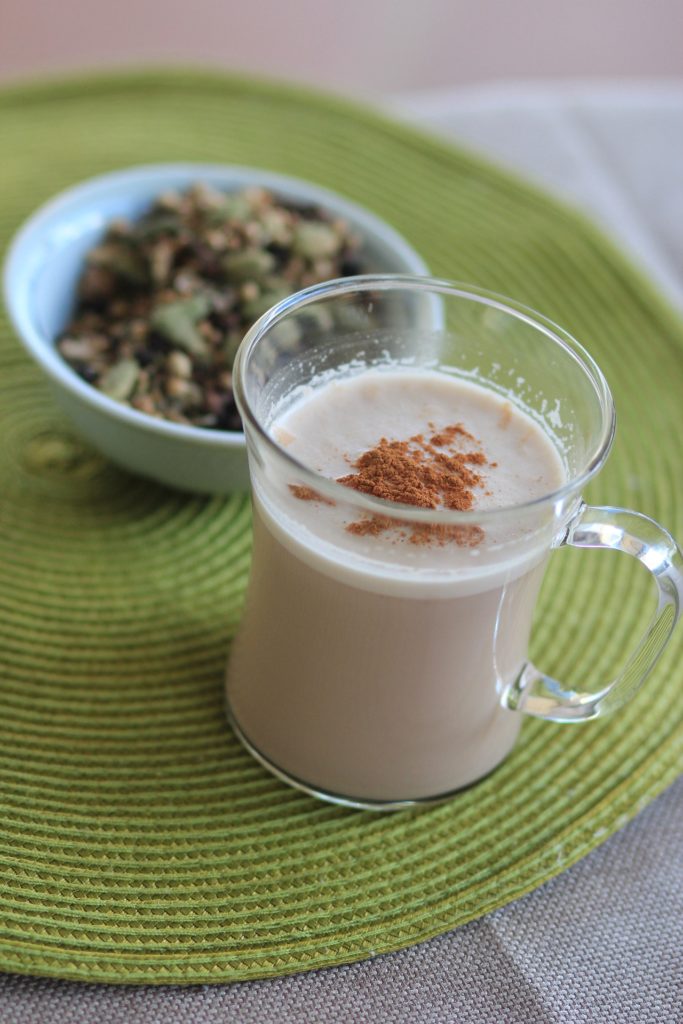 HOT MILK ~ WITH A LITTLE SPICE
If you have trouble relaxing or falling asleep at night, this beauty drink is definitely something to try. Not only is it the perfect bedtime drink, it has some amazing health and beauty benefits as well. Have a cup of warm milk and relax at the end of your long day. The perfect alternative to taking a sleep aid. Hot spiced milk is a great habit to have to promote good health! My favorite hot spiced milk contains some amazing spices.
SAFFRON
I cannot say enough good things about this beautiful spice. It is the most expensive spice and for a good reason.  The deep colored saffron "threads" come from the purple crocus flower. The threads contain a very high concentration of manganese. Manganese helps regulate blood sugar, metabolize carbohydrates, absorb calcium and has many other benefits as well.
Fortunately, a little saffron goes a long way. Just a thread or two can flavor and color an entire pot of rice. Saffron has been used medicinally to reduce fevers and calm nerves. It is a powerful antioxidant that helps to detox the body. Most importantly, it helps with sleep!
TURMERIC
Turmeric is one of my favorite spices! Just ask my husband. Many of my meals have a strange yellow color to them (also how curry gets its color) because I add turmeric to as many dishes as I can. It has been used in India for thousands of years as a spice and medicinal herb. This pretty yellow spice contains compounds known as curcuminoids, the most important of which is curcumin.
These compounds have been proven to have medicinal properties. Curcumin is the main active ingredient in turmeric. It has powerful anti-inflammatory effects and is a very strong antioxidant. However, it is tough to absorb in the body. Surprisingly, black pepper assists with absorption. Which is why, many times, you see pepper in recipes with turmeric.
Turmeric has demonstrated anti-inflammatory, painkiller, anti-oxidant, and anti-cancer properties. Turmeric is used for a variety of ailments including relaxation and pain. But it is also great for the skin!
BLACK PEPPER
Black pepper is mostly a way to add flavor to our every day foods. However, it also has a lot of health benefits. It can help with bloating and gas, detox for the body and has antioxidant and antibacterial effects. After learning this, I started putting pepper on everything!
CARDAMOM
This exotic spice contains many compounds that act as an antioxidant. Cardamom is believed to prevent disease and promote better health. It also helps to detox the body and alleviate depression.
CINNAMON
Cinnamon is a sweet spice that improves the taste of many delicious foods, like Cinnamon Rolls, but it is also great for your health. Lab studies have found that cinnamon may reduce inflammation, have antioxidant effects and fight bacteria. It can also be helpful for allergies and relaxation.
This blend of amazing spices help the body relax, promote sleep and can promote better health. I personally prefer organic spices and feel that the taste and quality is better when I use organic.
Ingredients

3/4 Cup Almond Milk (Unsweetened)
1/4 Cup Coconut Water
1/8 Teaspoon Turmeric
1/8 Teaspoon Cinnamon
1 1/2 Teaspoon Raw Honey
Couple shakes of Black Pepper
Couple shakes of Cardamom
A Pinch of Saffron

Instructions

Combine all ingredients in a saucepan.
Heat on low heat.
Mix well (Use a wire whisk to eliminate clumps)
Let heat for a few minutes to let the Saffron absorb into the Almond Milk.

http://greeneyedgrace.com/hot-spiced-milk-recipe/

Recipe provided by Green Eyed Grace at www.greeneyedgrace.com
I sleep so good when I drink this hot spiced milk at night. It calms my nerves and brings relaxation. Give it a try and see what you think!
DISCLAIMER: Please do not use this information as a substitute for professional medical help. This information is based on my own research and general knowledge. I encourage you to do your own research as well.