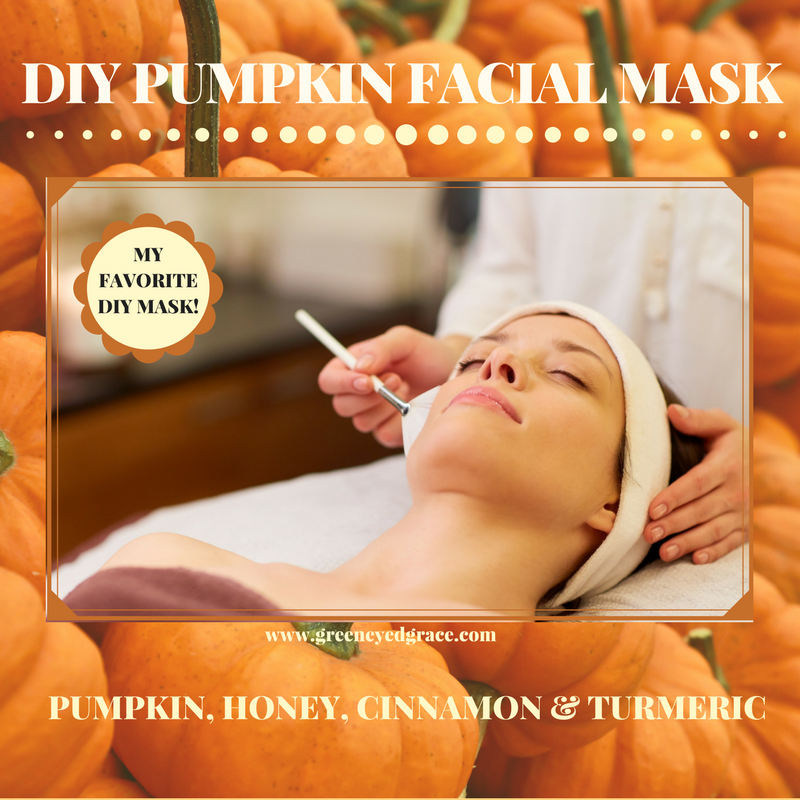 WHY A PUMPKIN FACIAL MASK?
For beautiful skin, of course! When you eat nutrient dense foods that are good for your body, it will show through your beautiful skin. But it also helps to put these amazing nutrients on the surface of the skin as well! Pumpkin is packed with enzymes and alpha hydroxy acids (AHAs). With this combination you will find increased cell turnover and brighter and smoother skin. This can help even out skin tone and give your skin a beautiful glow.
Pumpkin can be very hydrating for the skin. An amazing natural exfoliant that does not leave your face dry. Pumpkin can penetrate deep into the skin when used topically but it is still gentle enough for sensitive skin. It can help improve a dull complexion, aging skin and uneven skin tone. 
PACKED WITH VITAMINS
The vitamin A and vitamin C in pumpkin will help soften and smooth the skin and boost collagen production to prevent the signs of aging. The vitamins in a pumpkin mask can help replenish dehydrated skin.
If you are unable to get to the spa for your pumpkin facial this fall, try this amazing DIY Pumpkin Facial Mask. I promise you will love it!
PUMPKIN FACIAL MASK ~ MY FAVORITE!
Ingredients
2 tablespoons pure pumpkin, pureed*
1 tablespoon raw honey
1/8 tsp turmeric
1/4 tsp cinnamon
Instructions
Mix well and apply evenly all over face.
Avoid eye area. Dab on if that is easier. Pumpkin is tricky to apply.
Leave for about 3-8 minutes depending on skin sensitivity.
Rinse thoroughly.
http://greeneyedgrace.com/my-favorite-diy-pumpkin-facial-mask/
Recipe provided by Green Eyed Grace at www.greeneyedgrace.com
*Raw pumpkin has many vitamins & enzymes that are beneficial for the skin. You can use raw pureed pumpkin but many of us don't want to take time to use the food processor or want to worry about a big mess. So canned pumpkin that is 100% pure will work just fine.
WARNING – pumpkin has natural enzymes and can feel prickly 'hot' on the skin (especially if you are using raw pureed pumpkin). You may notice some redness or slight irritation during or after using this face mask. If you have severely sensitive skin, this facial mask may not be for you.
Enjoy your beautiful, glowing skin!