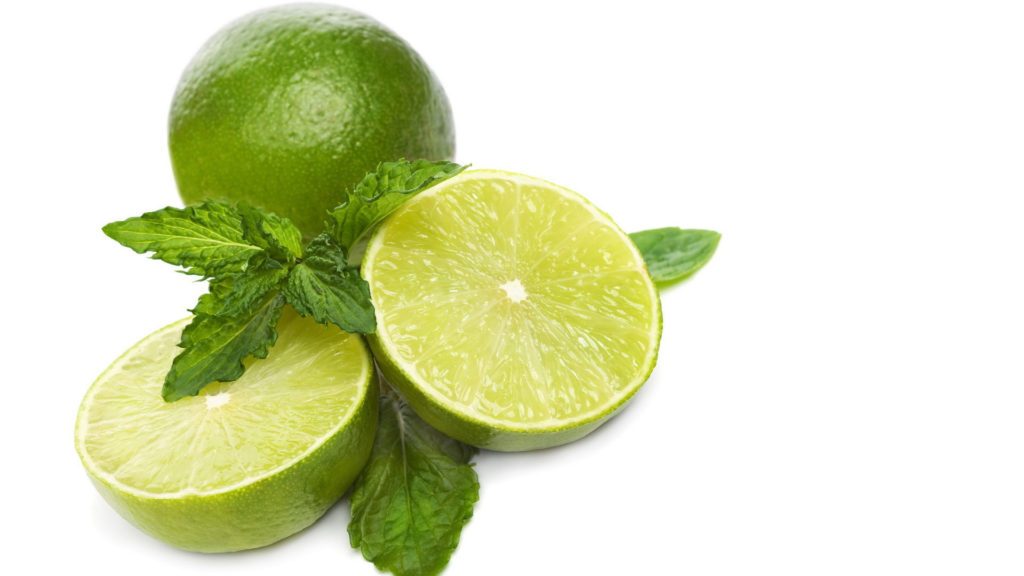 WHY MAKE YOUR OWN CLEANERS?
Do-it-yourself cleaners can sometimes have an unpleasant scent. This is usually because the base ingredient is vinegar. While I do love using vinegar as a cleaner, I enjoy the mojito surface cleaner much more. It has a nice crisp, fresh scent, not to mention it smells like mojitos!
We all want our homes to look and smell beautifully clean but if you are using typical store bought cleaners your health could be at risk. Many of these products contain harmful ingredients such as DEGBE (diethylene glycol monobutyl ether), bleach, formaldehyde, phenols and many many more! Even when the products are clearly labeled as 'non-toxic' they may still be harmful to you and your family. Surprisingly a lot of ingredients that are allowed on our shelves here in the U.S. have been banned in other countries, such as DEGBE (according to www.ewg.org).
CONCERNING INGREDIENTS IN HOUSEHOLD CLEANERS
* DEGBE – Can irritate and inflame the lungs.
* Bleach – Can corrode material, irritate the eyes, nose, throat and lungs.
* Formaldehyde – Can irritate the eyes, nose, throat and lungs.
* Phenols – Can over time damage respiratory and circulatory systems.
Many of the side effects from the above chemicals can be temporary. However, continual long term use can cause more severe health concerns. Why risk these side effects when you can use simple, DIY cleaners which can save you money? It may seem easier to just pick up a bottle of cleaner at the store but if you are able to take a few minutes and make it yourself, you will be improving the health of your entire family, including your pets. And it is easy I promise!
Why I Love the Mojito Surface Cleaner:
LIME ESSENTIAL OIL – Lime is purifying, cleansing and can eliminate odor. In aromatherapy, lime can be balancing and stimulating for the body.
LIME JUICE – Lime juice is perfect for deodorizing any area. Lime juice is also good at dissolving soap scum. Its crisp citrus scent leaves a room smelling fresh and clean. A word of warning – remove the lime (or lemon) juice from this recipe if you are using this cleaner on stone or granite surfaces.
TEA TREE ESSENTIAL OIL – Tea tree, also known as melaleuca, is known for its powerful antiseptic properties and ability to help treat wounds. It is antimicrobial and anti-fungal. Tea tree oil can eliminate odor and has amazing cleansing properties.
VODKA – Do not worry, cleaners containing vodka do NOT smell like vodka. Alcohol has the ability to latch on to a scent or ingredient it is combined with and carry it into the air. Because of this, I love making room fresheners and linen sprays with vodka.  Vodka can break up soap scum, fight germs, act as a degreaser, eliminate odor, eliminate stains and disinfect surfaces.
CASTILE SOAP – I love using castile soap in my cleaning recipes as it is slightly sudsy yet gentle on my hands and usually does not contain any chemicals. Castile soap is also an effective cleaner and can remove dirt and grime from surfaces.
PEPPERMINT ESSENTIAL OIL – Not only does peppermint have a nice, fresh scent but it can also deter insects. It has natural antibacterial and anti-fungal properties. In aromatherapy, peppermint can be invigorating and help reduce stress.
These ingredients create an effective, great smelling, non-toxic cleaner, with safe ingredients for your family.
DIY Mojito Surface Cleaner
Ingredients
1.5  Tablespoons Unscented Castile Soap
½ Cup Vodka*
¼ Cup Lime Juice (can substitute with lemon juice)
1 Cup Filtered or Distilled Water
10 drops Lime Essential Oil (can substitute lemon essential oil)
10 drops Peppermint Essential Oil
5 drops Tea Tree Essential Oil
Instructions
Combine all ingredients and pour into a spray bottle. I prefer the glass, amber colored spray bottles. Dark glass can help preserve the potency of the essential oils longer. If you do not have glass spray bottles, any spray bottle will do.
Gently shake before each use.
*Use cheap vodka for cleaners. Save the good stuff for actual mojitos 😉
http://greeneyedgrace.com/diy-mojito-surface-cleaner/
Recipe provided by Green Eyed Grace at www.greeneyedgrace.com