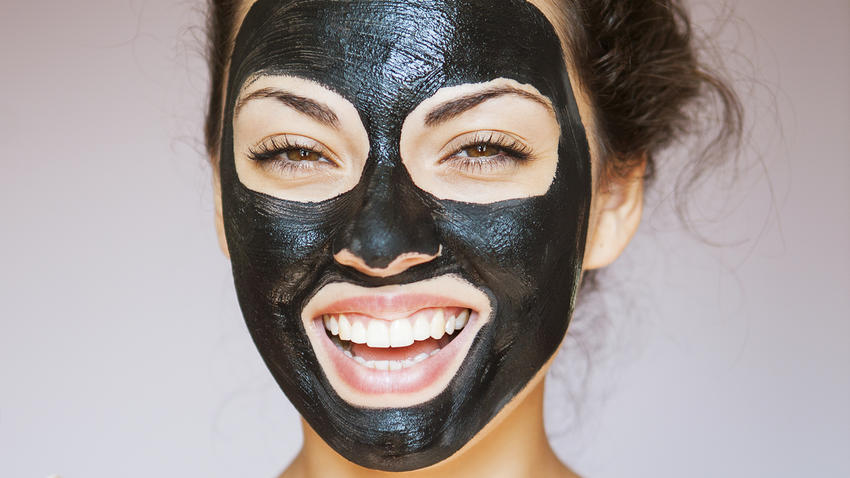 ACTIVATED CHARCOAL IN SKIN CARE
Activated charcoal is an amazing addition to natural skin care. It is normally taken as a dietary supplement. It is a safe and effective treatment for removing ingested toxins. Used in emergency trauma centers across the world, activated charcoal can reduce bloating and upset stomach. Activated charcoal is very porous and is able to trap toxins, bacteria, dirt and chemicals. In skin care, it absorbs dirt from the pores and bacteria from blemishes. This helps purify and detoxify the skin. Charcoal clearing masks can be beneficial for oily skin, breakouts and acne.
This activated charcoal is NOT the same charcoal in your barbecue grill. Barbecue charcoal is loaded with toxins and chemicals. BBQ charcoal is not safe to consume. Activated charcoal is a substance made from bone char, coconut shells, petroleum and/or coal. The substance is then oxidized using steam or air, at high temperatures. This process gives it a medicinal property. It becomes very porous and is able to absorb toxins. It is truly an amazing ingredient to have on hand for skin care.
WHICH ONE SHOULD I CHOOSE?
I prefer a more natural form of activated charcoal, such as one made from coconut shells. The purer, the better!  Several of my professional skin care products at the Spa include activated charcoal as an ingredient. My favorite cleanser is the Pore Refining Charcoal Cleanser. Here is a link to our SHOP, if you want to take a look around!
Below is a simple DIY recipe for you. Your skin will thank you!
DIY Activated Charcoal Skin Clearing Mask
Ingredients
1 capsule activated charcoal
2 teaspoons aloe vera gel
3 drops tea tree essential oil*
*For very sensitive skin only use 1 drop tea tree essential oil or avoid altogether.
Instructions
Combine ingredients in a small container and mix well.
Gently massage onto cleansed skin, avoiding eye and mouth area.
Leave on skin for 3-5 minutes and rinse thoroughly.
http://greeneyedgrace.com/diy-activated-charcoal-mask/
Recipe provided by Green Eyed Grace at www.greeneyedgrace.com
SIDE NOTE
This mask is black in color. Activated charcoal can stain grout and fabrics. It can also temporarily dye your hairline or eyebrows if you have light-colored hair. Protect counters and clothing from staining as well.
Enjoy!