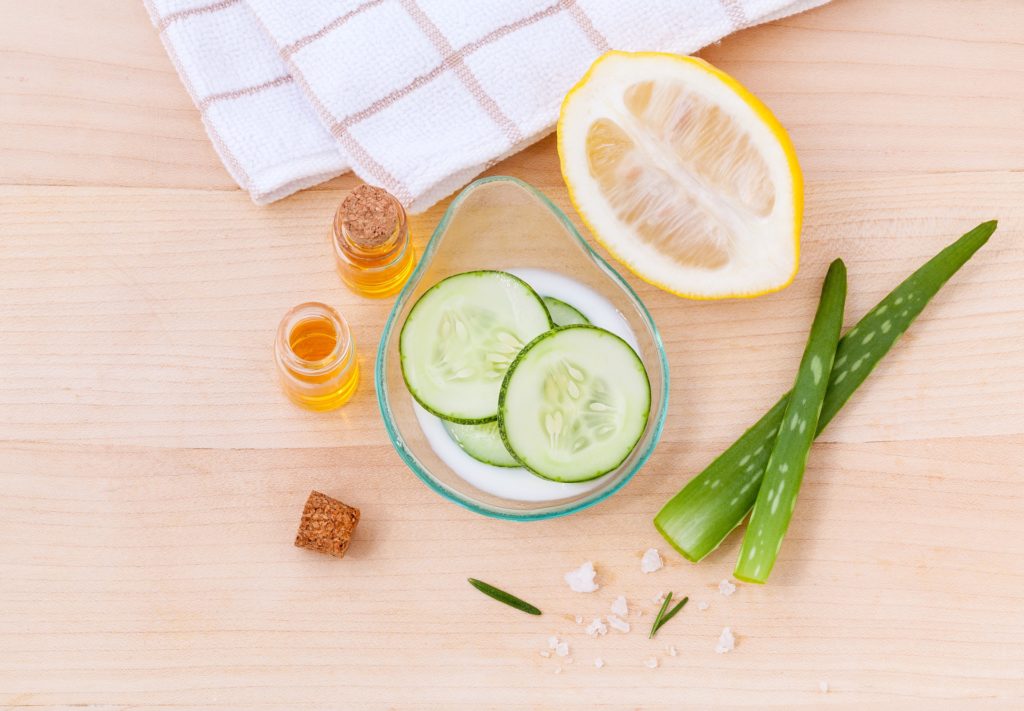 WHY MAKE YOUR OWN FACIAL CLEANSER?
Making your own facial cleanser can be really beneficial if you have a sensitivity to store bought cleansers. Many store bought cleansers are full of synthetic chemicals. Even though many cleansers have a sweet smelling lather and promise great results, this may not always be the case. Many drugstore brands can be drying and irritating to our skin.
I have tried a ton of DIY facial cleanser recipes and have found that this variation is my favorite so far! It is gentle on the skin and has a light sudsy feel to it. It always leaves my face feeling clean and moisturized.
DIY Facial Cleanser ~With Base Recipe & Variations~
Ingredients
2 Tablespoons Oil (I prefer almond, but can do Grapeseed for oily skin or coconut/olive for nut free)
1/4 tsp Xantham gum
Mix oil and Xantham gum until completely dissolved. This will give your cleanser a thicker texture.
Then add:
1/4 Cup Aloe Juice or Aloe Gel
2 Tablespoons Unscented Castile Soap (I like Dr. Bronner's Unscented)
2 Tablespoons Glycerine (I prefer Mountain Rose Herbs - Certified Organic)
Instructions
Mix well.
Store in a container with a pump or a container that is easy to dispense.
Since this cleanser does not contain any preservatives, it is best to toss any unused product after a week or two.
http://greeneyedgrace.com/diy-basic-facial-cleanser-recipe/
Recipe provided by Green Eyed Grace at www.greeneyedgrace.com
The basic recipe can be used for a gentle, unscented facial cleanser. Or your can create a more advanced facial cleanser by adding your choice essential oils to make it your own. See below for a few variations suggestions.
---
VARIATIONS:
1. Lavender Facial Cleanser:
10 Drops Lavender essential oil
2. Vitamin C Facial Cleanser:
10 Drops Orange Essential Oil
4 Drops Lemon Essential Oil
1/2 tsp Liquid C (available at your local vitamin/health store)
3. Anti-Aging Facial Cleanser:
5 drops Frankincense Essential Oil
5 drops Lavender Essential Oil
1/2 tsp rosehip seed oil, Argan oil or pomegranate seed oil
One thing to remember is that making your own skin care products should be fun. Try different recipes and choose your favorite!