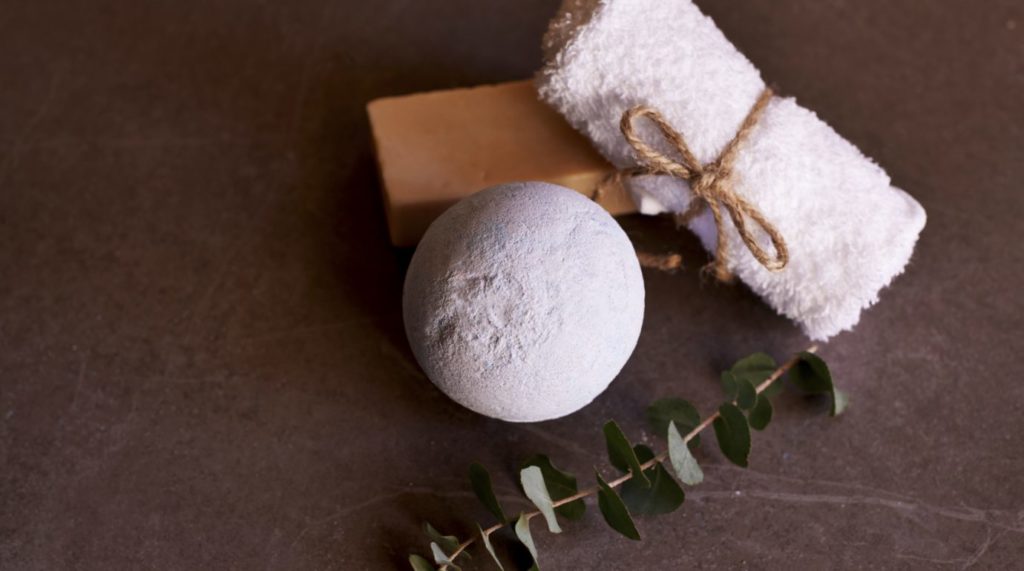 FIZZING BATH BOMB TRUFFLE – A LUXURIOUS BATH EXPERIENCE
Have you ever tried to make your own bath bombs only to have them crumble on you, dry out your skin or not turn out quite right? I have tried many different bath bomb recipes and experienced all these unpleasant results. The fizzing bath truffle is different than most recipes
and is my absolute favorite.
Soothing cocoa butter helps hydrate your skin while the Himalayan sea salt provides healing benefits for the body. This recipe is a little more gentle on the skin than the typical bath bomb recipes you will find online. A luxurious bath experience with just the right ingredients to soften the skin.
Fizzing Bath Bomb (Truffle) Recipe
Ingredients
2 1/2 Tablespoons Cocoa Butter
1/2 Cup Baking Soda
1 Tablespoon Himalayan Sea Salt
3 Tablespoons Citric Acid
10 drops Ylang Ylang Essential Oil *
Instructions
In a small sauce pot melt cocoa butter on low heat.
As soon as it is completely melted, remove from heat and add baking soda, Himalayan sea salt and citric acid.
Mix quickly and add essential oils.
Mix again and press into a silicone type mold made for ice cubes or candies.
The mixture should be a thick paste like consistency.
Put in the refrigerator and let cool for about 2 hours.
Pop out your bath truffles and store in a cool, dry place.
http://greeneyedgrace.com/fizzing-bath-bomb-truffle/
Recipe provided by Green Eyed Grace at www.greeneyedgrace.com
OPTIONS (for gift giving):
1. Put in cute little cardboard boxes.
2. Wrap in waxed paper or candy wrappers or leave unwrapped.
3. Pour into small disposable paper cups instead of a mold and press a dried flower into the top.
4. Sprinkle dried flowers into the bottom of your mold before pouring in your truffle mixture to add a romantic touch.
5. Test out different essential oils, i.e. Lavender, Lemon, Orange or Frankincense.
HOW TO USE:
Place one or two bath truffles into warm bath water and enjoy.
Affiliate links have been provided.