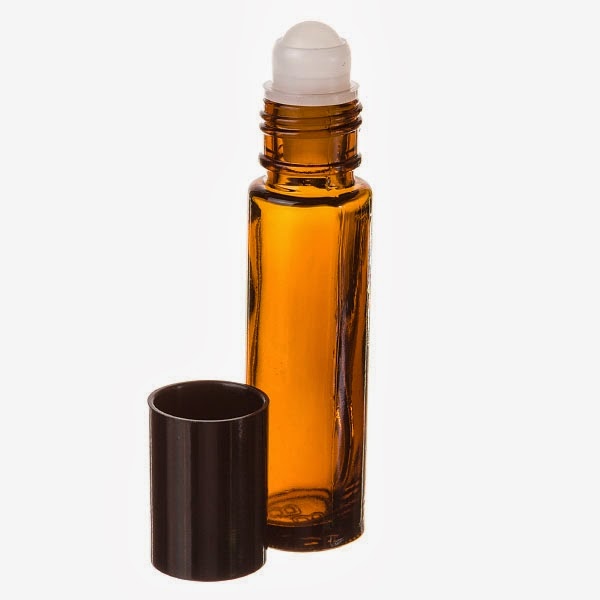 WHAT ARE ESSENTIAL OIL ROLLERS?
Essential Oil Rollers are a handy way to apply essential oils directly to the skin. Essential oils should almost always be mixed with a 'carrier' oil.  A carrier oil is NOT an essential oil. Typically carrier oils are mild in nature and easily absorb into the skin. Some examples are sunflower oil, grape seed oil, olive oil and jojoba oil.
MAKE YOUR OWN:
If you choose to make your own roller, make sure not to add too many drops of essential oils, especially if you are using them on children or the elderly.  I learned the guidelines below, from a couple of aromatherapists. I believe they have a better understanding of the power of essential oils, so I try to follow their recommendations. These recommendations are on the safe side. Use a little more or less depending on your sensitivity. You can purchase glass essential oil rollers online, i.e. Amazon, or get them at your local natural grocery store. Here are the guidelines:
2 drops per essential oil for 10 mls – for children and elderly (no more than 2 essential oils per roller)
4 drops per essential oil for 10 mls – for normal healthy adults (no more than 3 essential oils per roller)
6  drops per essential oil for 10 mls – for spot treatment rollers (no more than 3 essential oils per roller)
INSTRUCTIONS:
Simply fill your glass essential oil roller* with a carrier oil, leaving a little room at the top of the roller. Apply the desired amount of essential oil drops. Seal with roller cap and lid.
WHERE TO APPLY:
The most popular places to apply essential oil rollers are the wrists, temples and bottoms of the feet.
HOW OFTEN:
Apply 1-2 times per day or as needed. Many rollers are rolled on before bed for restful sleep. Here is a handy RECIPE for a relaxing sweet dreams essential oil roller.
A great place to purchase essential oils is through Mountain Rose Herbs. Their website is www.mountainroseherbs.com. I like them because their essential oils are reasonably priced, they offer organic and ship quickly. But there are many other places to purchase quality essential oils, just do your research on the company and quality.
*I prefer the amber color glass rollers to preserve the essential oils better.